I still remember in third grade when my grandmother got me my first book of poetry. I looked at it suspiciously and cast it aside. I don't think I opened it more than a couple times and I have no idea what happened to it. Much later (as a pretentious young adult), I started taking poetry as seriously as song lyrics, and slowly built up a real appreciation for it. But even after all these years, it still feels a little like a foreign language.
My theory has always been that I would be fluent in poetry if only it had been a regular part of my life when I was little. In our household we're testing that theory with the girls by mixing a fair bit of poetry in with our usual large helpings of stories and nature books. So far, it's going well–The girls think of poems as a completely normal form of expression. I think the key is reading widely, but making sure to hit subjects that the girls already enjoy. Here are some of our favorite collections: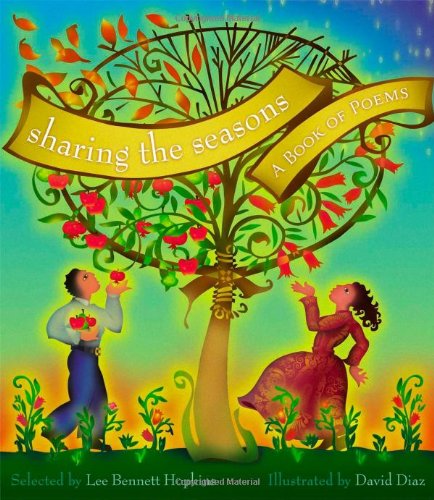 "Don't You Dare" by Beverly McLoughland

Stop! cried Robin,
Don't you dare begin it
Another tweety rhyme
With a redbreast in it.

Another cheery verse
With a cherry tree,
Don't you dare
Write another spring poem about me!

Take your pad and pencil
To the reedy bog
When you feel a poem coming–
Think Frog.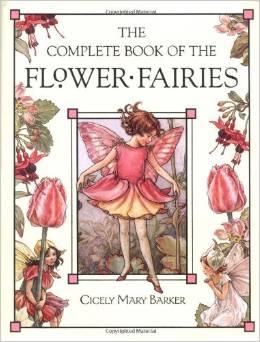 "The Dandelion Fairy" by Cicely Mary Barker

Here's the Dandelion's rhyme:
See my leaves with tooth-like edges;
Blow my clocks to tell the time;
See me flaunting by the hedges,
In the meadow, in the lane,
Gay and naughty in the garden;
Pull me up-I grow again,
Asking neither leave nor pardon.
Sillies, what are you about
With your spades and hoes of iron?
You can never drive me out-
Me, the dauntless Dandelion!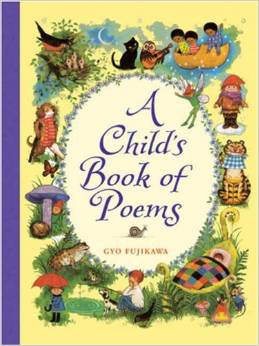 "Rain in Summer" by Henry Wadworth Longfellow

How beautiful is the rain!
After the dust and heat,
In the broad and fiery street,
In the narrow lane,
How beautiful is the rain!
How it clatters along the roofs,
Like the tram of hoofs!

How it gushes and struggles out
From the throat of the overflowing spout!
Across the windowpane
It pours and pours;
And swift and wide,
With a muddy tide,
Like a river down the gutter roars
The rain, the welcome rain!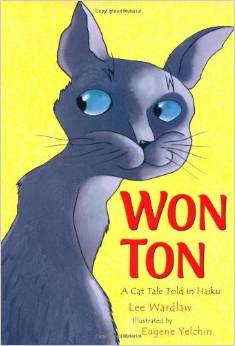 "The New Place"

Deep, dark bed cave. Me?
Hiding? I'm no scaredy cat!
I like dust bunnies!

"Here, kitty, kitty."
Ha. I'll stay put till I know:
Are they friend…or foe?

Yawn. String-on-a-stick.
Fine. I'll come out and chase it
to make you happy.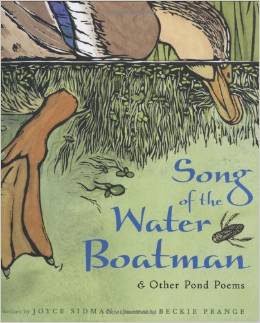 I'm always looking for more kid-appropriate (and kid-accessible) poetry so please share your favorites below!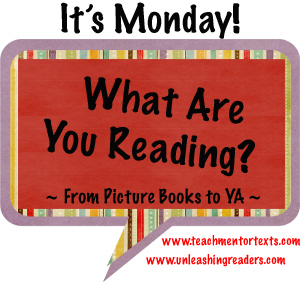 Originally hosted by Sheila at Book Journey, Jen over at Teach Mentor Texts along with Kellee and Ricki at Unleashing Readers host kidlit versions of It's Monday! What are You Reading? All three sites are great places to find new books for yourself and your kids.