We haven't read much new in the last six months, and while I'd like to take the blame and say it's because we've been busy with work and other commitments, I'm instead going to throw my almost two year old daughter under the bus. While R (who is 4.5 now) is an extreme reader, L has not been very excited about reading. Or about anyone else reading. So instead of all of us enjoying a long cuddle on the couch working through a stack of books, this would quickly devolve into yelling and then R going off to read on her own, L going off to cook in her kitchen, and just me and Curious George sitting there wondering what to do next. I'm happy to say we have recently turned a corner and L now actually seeks out the social reading experience and we're back to moving big stacks of books back and forth from the library.
Our last two trips have yielded some keepers, some honorable mentions, and even a couple dishonorable mentions.
Keepers: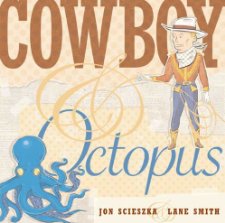 Honorable mentions: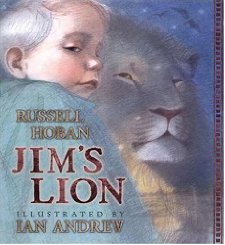 Dishonorable mentions: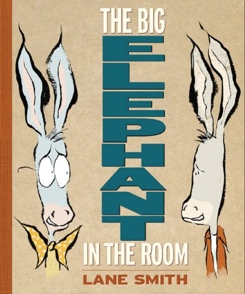 The Big Elephant in the Room (by Lane Smith) This story revolves around two donkeys. One says they need to talk about the "big elephant in the room" and the other is sure he is asking about the myriad of terrible things he's been doing and confesses to all of them. These include eating all the ice cream, breaking the computer, stealing a video game, and even telling a mutual friend about a pee accident. My girls do not need books giving them more ideas for bad behavior–they've got that covered already.

Ladybug Girl at the Beach (by David Soman and Jacky Davis) I like Ladybug Girl, R loves Ladybug Girl, and we own several Ladybug Girl books. She's curious, creative, and adventurous. Our best guess is that she and R are both about the same age (between 4 and 5) Her parents are mostly absent, and that's OK when the story takes place in the backyard or at the playground. At the beach, however, very bad things can happen when parents aren't around. Like kids drowning bad. In this book Lulu wanders all around the beach by herself and almost gets pulled out to sea without anyone even noticing. As far as I can tell, the message is that you shouldn't be afraid of sneaking off by yourself to play in the waves when you're four years old. My four year old already thinks she can swim–I'd rather not encourage that delusion.